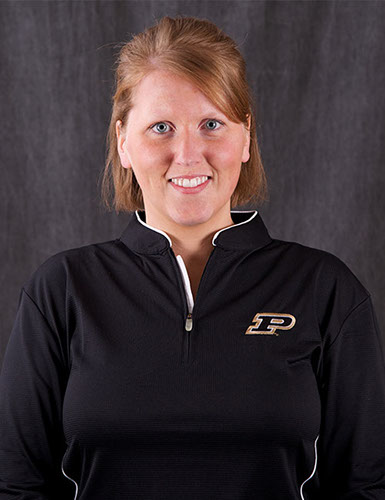 In five words–I'm an achiever, relator, futuristic, strategic, and learner! My specialties are digital strategy, visual design, branding, and cross-platform implementation.
Education:
 Purdue University 2016-2018, MS in Strategic Communication
                   Purdue University 2012, BA in Visual Communication Design
Career:
 Digital Communication Specialist, Purdue University, College of Engineering, 2017–Present
Communication Specialist, Purdue Student Life Marketing 2016–2017
Visual Communication Specialist, Purdue Recreation & Wellness 2013-2016
Graphic Designer, Sandpaper Marketing & Navarre Press 2012-2013

Pursuing Visual Communication Design was an easy decision after years of painting with my grandma, working amidst the aroma of rubber cement in Yearbook/Journalism class, and stuffing countless journals with sketches and magazine clippings. My relentless work ethic can be credited to my parents–a teacher and a farmer. My husband and I are so thankful for our two daughters and their energetic perspective every day!